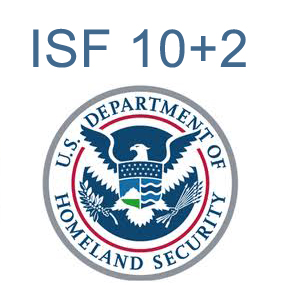 The Importer Security Filing (ISF), commonly known as the "10+2" initiative, is a U.S. Customs and Border Protection (CBP) regulation that requires importers and vessel operating carriers to provide advance shipment information to CBP for U.S.-bound ocean cargo. The ISF helps Customs identify high-risk cargo arriving into the United States that will need further examinations and will not be able to move without additional checks.
U.S. importers are required to file ten additional data elements to what they are already doing with their U.S. Customs Broker. Similar to how it is the importer's responsibility to file a customs entry, it is the importer's responsibility to obtain the required ISF data elements and file it with U.S. customs 24 hours before the vessel is loaded at port of origin. Carriers will have to send two additional data sets on top of what is currently required under the 24-hour rule of 2003.
The regulation indicates that violators will be subject to liquidated damages ranging from $5,000 to $100,000 depending upon the infraction and the number of violations. Under full enforcement of the ISF regulations, importers may face $5,000 liquidated damages for each submission of an inaccurate, incomplete or late-filed ISF data.
Joseph B. Hohenstein Custom Brokers can help you file your ISF accurately and on time, helping you stay compliant and reduce your exposure to penalties.